WELCOME
Links
Friends
Islam
AF
Malaysian Newspaper
International News
Airlines
TV Chefs
Cooking Anyone?
Bonsai Anyone?
Multimedia
Rojak
Thursday, November 24, 2005
E-mail Icon Generator
Create icons to display your e-mail address on websites, without exposing it to spammers. Yes, folks, if you are keen to have your e-mail address generated in an attractive fashion, go to the url given and it will generate your e-mail icon for you. Thanks to Adam for the pointer. Have fun.
Go to: http://services.nexodyne.com/email/
posted by Rozhan @ 11/24/2005 11:52:00 PM


Monday, November 21, 2005
Omedeto guzaimas ...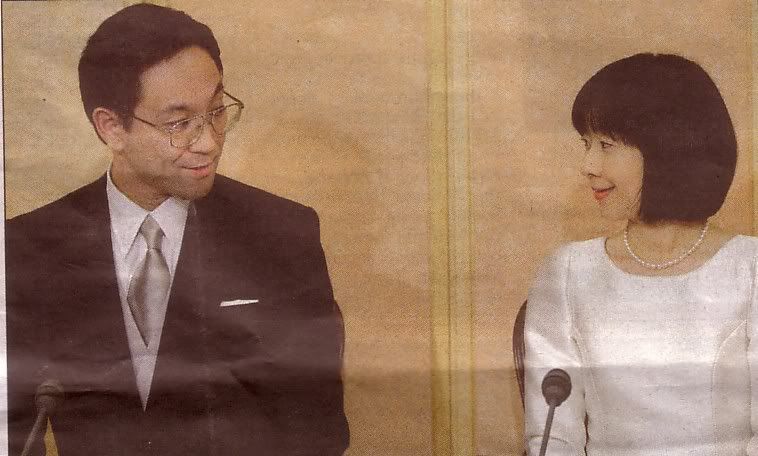 (NST, Wednesday, 16 November 2005, Pg. 5) - Congratulations to Princess Sayako on her wedding to a Tokyo city employee Yoshiki Kuroda on November 15 2005. Under Japanese law, Sayako, the daughter of Emperor Akihita and Empress Michiko, lost her royal status by marrying, and will now live the life of a taxpaying commoner, without her generous palace allowance.


To prepare for this dramatic shift, she has taken driving lessons and practised shopping at supermarkets. Sayako and Yoshiki were childhood aquaintances but their romance began two years ago at a tennis party thrown by Prince Akishino. Hmmm .. I ma sure Sayako has 'found' the throne to her heart and no palace can replace the new castle she is about to move to. All the best, enjoy life, have a life ... you will forever be a Princess in the eyes of the public.

Aiyaa, tak tau lah

...
posted by Rozhan @ 11/21/2005 02:03:00 PM


Saturday, November 19, 2005
Airbus A380 and Malaysia .. Alahai ..
Penerbangan Malaysia Bhd, the parent of Kuala Lumpur-based

Malaysian Airline, placed a US$1.6 billion order for six A380

planes in December 2003, scheduling them for delivery in January 2007. With an average delay of six months, the plane will be delivered starting in July 2007 until May 2009, the airline said (1).

Whoa, wait a minute. So I read it again.
US$1.6 billion??!!

That would be 6.08 billion Ringgit!!
MAS is buying 6 of those monsters at 6 billion Ringgit??

That makes it about 1 billion Ringgit per plane.

Wait, I am speechless. That is a lot of money. They have the money to buy those things??

Are these people serious?

Do we really need those planes?

Are we going to pay cash? or on loan? - which will incur interest !!

Then we will have to make sure the 555 people that can board the plane are ON the plane.

Who will get to travel on the plane? Maybe Mawi, but the rest?

Do we have that kind of traffic on our current routes and patronage?


Can we generate that amount of income from the current condition of our airline industry .. in the midst of losses and pending pay cuts??

Who make all these decisions??
Can you imagine pumping RM6 billion into our airline channel? Can you then imagine what we can do to improve the drainage system in certain areas that experience flooding after a downpour?
Can you imagine improving the congested Pudu Bus stand to produce a better one in light ofincreasing traffic? Bet the shopkeepers at the station have lungs the shape of prunes now due to the prolonged inhalation of carbon monoxide.
Can you imagine providing better facilities such as new schools in palce of dilapidated ones in the villages and equip them with modern equipment with re-wiring and water and electricity?
We can do hell of a lot with 6 billion Ringgit.
Aiyaa, tak tau lah ...
posted by Rozhan @ 11/19/2005 10:23:00 AM


Thursday, November 17, 2005
Hamid Khan - My Grandfather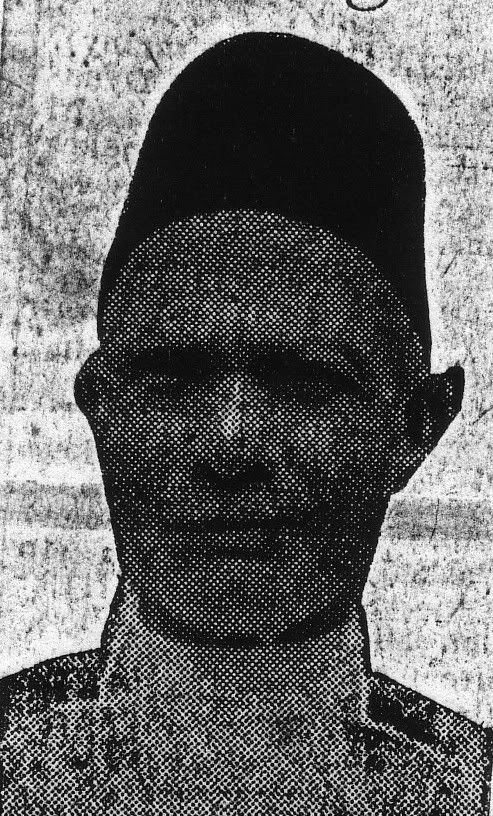 I found him at last .. more specifically, writings about him. I finally borrowed newspaper cuttings of his funeral from my uncle Nizam Khan. I will retype the news clips here:


STRAITS ECHO AND TIMES OF MALAYA

- Monday, February 8, 1960 - FORMER TEACHER OF TUNKU PASSES AWAY -

T

uan Hamid Khan bin Ibrahim Khan, J.P., a former Headmaster of the Francis Light School, Penang, died yesterday afternoon in his residence in Seang Tek Road after ailing for several months. He was 78 years old.


A

Government pensioner for 23 years, he was at the outset of his teaching career a member of the Government English School in Northam Road. His most illustrious pupil is now the Prime Minister of the Federation, Tunku Abdul Rahman, and among his numerous pupils were Tuan Haji S.M. Zainal Abidin, J.P., Inche C.M.Hashim, J.P., Capt. Mohd Noor bin Mohamed, J.P. and Tuan Haji G.M.Yusoff, J.P.


I

n his younger days he played an active part in the activities of the Muslim community in Penang. He was a member of the Management Committee of the Kapitan Kling and Bangali Mosques, in addition to holding several other appointments with local Muslim welfare bodies.

He was one of the Grand Old Men of Penang.




T

hose who knew him in his younger days still remember him as a fast speaker, aho always dressed in tight trousers and tunic with a bejewelled brooch dangling over his left pocket. His feneral will be held this evening for interment at the Perak Road Muslim Cemetery. The cortege will leave his house at 5 p.m.




posted by Rozhan @ 11/17/2005 11:37:00 AM


UPSR Statistically ...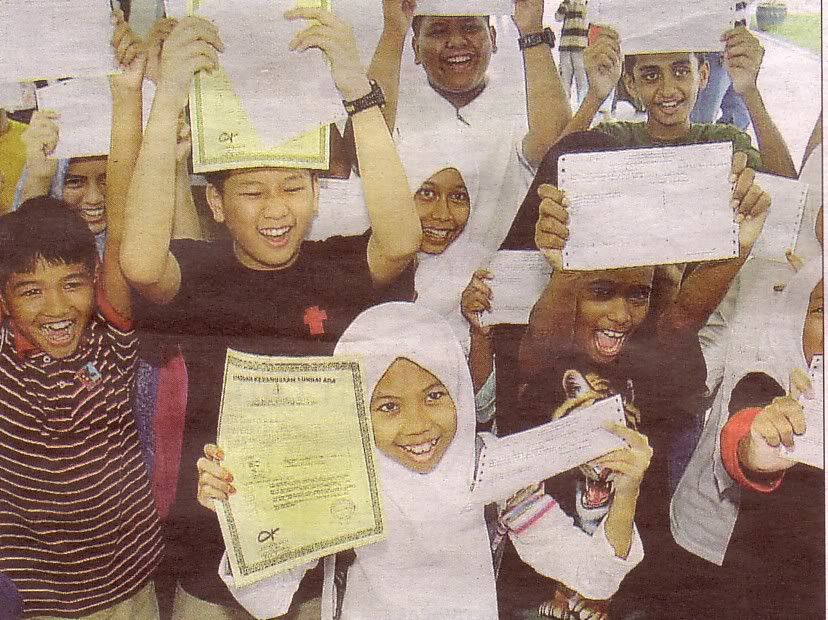 Here we go again ... the Ujian Penilaian Sekolah Rendah (UPSR) are out AND once again, as always we will compare it with the results from last year.

The verdict: A marginal improvement.
I don't know about you BUT to me, this comparison with previous years has
ABSOLUTELY NO MEANING
at all from a scientific research standpoint. If one were to write an article to be published in a scientific journal based on the data and facts provided in the news, it would be slaughtered. I was reading the NST, Thursday 17 November 2005( Pg. 8). Pic also from NST
These statements begged substantiation:
Education DG was happy with the results, which he attributed to proper planning by the schools, teachers, parents and community
Ahamad said that many, including Members of Parliamant and local newspapers, had contributed towards the improvement in English.
Statistically, the numbers obtained this year bear no meaning in the absence of a baseline and control mechanism.

The factors affecting the results of last year are no longer the same for this year.

The format of this year is different from that of last year - it has been changed.

Other factors that would affect the results that need to be taken into consideration are:
The fact that the students go to tuition classes

What are the subjects taken in tuition classes?

Do school have special intensive classes, some may do, others don't

The use of computers in the schools.


The use of computers in the home, what about those in the rural who have not even seen one?

The extensive use of workbook (latih tubi), can everybody afford it?


Educated parents who assisted their children, what about the farmers and lesser educated parents?

Use of educational media such CDs and the like (ASTRO), how many used them?

Who has improved, Malays, Chinese, Indians?

What has actually improved?

What about the performance of town schools, rural schools, selected schools?
There are too many fluid factors for us to make any kind of meaningful deduction of what has actually contributed to anything. Just leave the results as it is. Period. We might not be so lucky next year and get an average cohort, then we will be looking for excuses.



I like this quote:

'I am just a simple girl from a small school who never thought I was good enough to be the best in the State, let alone to be the best in the whole country. I am glad that my parents did not budge from their decision NOT to subscibe to Astro' -

Wan Nurshafiqah Munirah Halimi of SK Kampung Raja who abtained 5As.
So what were the factors to her success? We have to find out!!
Anyway, congartulations to the following students. All the best for the future.
Following is the list of top students in the 2005 UPSR:
Aina Farzana Mohd Azmi (SK Bukit Rahman Putra, Gombak)
Lee Zcho En (SJKC Sin Min B, Sungai Petani, Kedah)
Teoh Hwee Chee (SJKC San Min No 1, Teluk Intan, Perak)
Zaidatul Nawal Hamdi (SK Seri Perlis, Arau, Perlis)
Chuay Kai Yan (SJKC Khai Chee, Kuala Lumpur)
Ong Zhan Zhoon (SJKC Chung Shan, Ipoh, Perak)
Ang Yee Theng (SJKC Hun Bin, Pulau Pinang)
Chua Shu Wan (SK Convent, Muar, Johor)
Brian Teoh Kok Shaun (SK La Salle, Klang, Selangor)
Ahmad Syakir Aiman Mohd Rahim (SK Tok Jiring, Kuala Terengganu, Terengganu)
Nurul Fadhilah Syahirah Ismail (SK Bukit Payong, Marang, Terengganu)
Nur Izzati Ahmad (SK Seri Perlis, Arau, Perlis)
Nuha Zhafirah Nor A'zam (SK Tunku Ismail, Sungai Petani, Kedah)
Nur Diyana Izzati Mohamed Shaari (SK Sultan Sulaiman 2, Kuala Terengganu)
Nurhidayatul Akmal Mohd Taib (SK Durian Burong, Kuala Terengganu, Terengganu)
Karlin Alia Nor Ariffin (SK (P) Methodist, Kuantan Pahang
Arunkummar A/L Manickam (SJKT Slim River, Slim River, Perak)
Marissa Law Jun Yi (SK Seri Selangor, Subang Jaya, Selangor)
Rebecca Nachiappan (SK Sri tebrau, Johor Baharu, Johor)
Najwa Farhana Mohd Adnan (SK Sungai Isap, Kuantan, Pahang)
Khalisshwary A/P Gnapathy (SJKT Ladang Valdor, Sungai Bakap, Pulau Pinang)
Nur Akmal Ismail (SK Datuk Hashim 1, Kota Bahru, Kelantan)
Tamilarasu A/L Gunasegaran (SJKT Maha Ganes Viddyasalai, Manjung, Perak)
Norehan Salikon (SK Seri Makmur, Sungai Besar, Sabak Bernam, Selangor).
The four special students are:
Muhamad Faiz Danyal who suffers autism (SK Setiawangsa, Kuala Lumpur)
Norhamizah Idros (paralysis) (SK RKT Lasah, Sungai Siput Utara, Perak)
Khairul Aiman Hashim (dyslexia) (SK Seksyen 20, Shah Alam, Selangor) and
Low Fang Jun (blind) (SK Klang, Klang, Selangor).


posted by Rozhan @ 11/17/2005 07:21:00 AM


SPM Exams 2005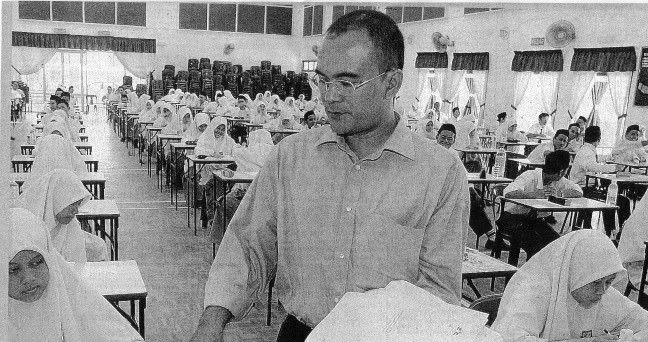 Heh, heh, heh .. It's a long, long road .. from which there is no return .. (Hollies). Okay, seriously,

ALL THE BEST

to those sitting for the

Sijil Pelajaran Malaysia (Malaysian School Certificate

). A total of 438, 132 students are now putting their brains in overdrive trying to regurgitate the information stuffed into their head in the last 2 years (Form 4 & 5), doing so in the fastest and most accurate manner in the time given. The examinations are held beginning 9 - 30 N0vember 2005.
From the number of candidates, 86.6% are from Government Schools, 6.7% individual (persendirian) students, 3% private (swasta) students, 2.2% from religious schoold and 1.5% from the MARA Science Colleges.
posted by Rozhan @ 11/17/2005 07:20:00 AM


Road Deaths in Malaysia
Read in the

SUN

(15th November 2005) that

Datuk Seri Abdullah Ahmad Badawi

is sad and frustrated over the high number of road fatalities during the recent festive season. In the two-week monitoring duration, 233 deaths were recorded and the figure revealed 33 more deaths than that registered last year.
Hmmm .. is this road death thing preventable?

This issue is very difficult to reconcile. On the one hand we may say that it's caused by human behaviour, human impatience, lack of discipline and many more probable causes. It is the cause and effect case. Then, on the other hand if, as the elders would say, live or die is at the hands of God, is this really preventable? Can it not be that the 233 peple were destined to leave this world forever at the desinated time and it so happen that it would be on the road.

We believe in fate

,

so can this not be the case.
For the sake of getting a yearly figure, can we do a monthly count of these mshaps and analyse it so that we can see the statistics monthly as well as yearly. Then we should also analyse tha nature of the accidents and fatalities, location, condition as well as types of vehicle. We need more date and analysis to come up with a reasonable probable prevention strategy - not a two-week monitoring duration.

Christmas and CNY coming up!!
Just a quick note: More

than 800 million people fly every year. At one airport, Chicago International Airport, airplanes take off and land every minute, 24 hours per day!
The commercial airlines recorded 169 deaths in a five-year average measure, and a general population risk per year of 1 in 1,568,000. This figures also revealed 0.7 deaths per 100 million aircraft miles and 0.19 deaths per million aircraft departures (year not stated). Ponder, ponder ?!!

Aiyaa, tak tau lah ...
posted by Rozhan @ 11/17/2005 07:17:00 AM


Saturday, November 12, 2005
Earthquake in Pakistan ...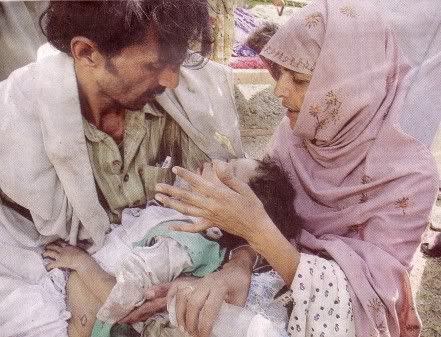 (
Go to map
)
The
quake survivors in Pakistan are facing immense danger in the coming cold months. It is heart breaking to watch their plight and human survival. With all due respect and expectations, why aren't the wealthy Muslim neighbours such as Iran, Kuwait, Bahrain, Qatar and the U
AE lend serious assistance in air-lifting the survovors out of the flattened areas to somewhere safe where they can be warm and receive the appropriate sustanance. The rich Arab states were very quick to pledge millions of dollars in support to the USA when Katrina paid them a visit. Hello, these are our fellow bretheren who face hardship. As for Malaysia, can we bring a certain number to our country where we can lend some comfort till they are back on their feet again. Forget about rebuilding for the moment as this will be hampered by adverse weather conditions, just let the survivors get proper care and attention as only a fellow Muslim can give. I am sure we have enough to share with them. Can someone see to this.
posted by Rozhan @ 11/12/2005 01:27:00 AM


Firecrackers ... let them be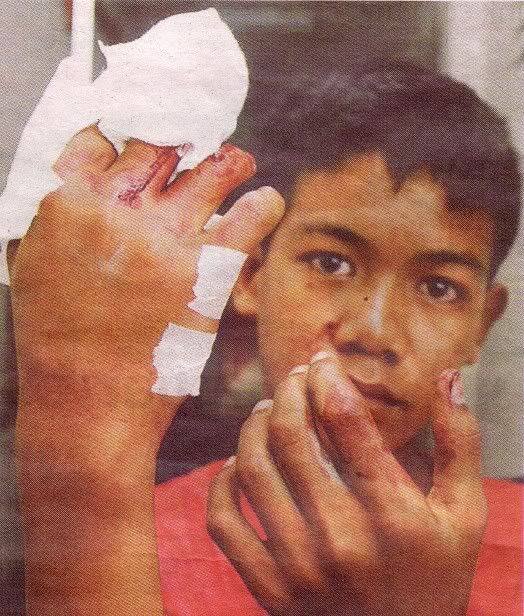 Every time the fasting month begins and even after Eid, we still get reports of youngsters being injured by either home-made explosives (in celebration) or would-be stunt persons who could not release the crackers on time that it exploded in their hands. For goodness sake, this is not new and it definitely

NOT news

. I say just let them be. Let them blow up whatever parts of their body that they prefer, fingers, eyeballs, hair, face. Why should we pay any attention to people who deliberately dice with danger and trouble other people with their stunts. I pity their parents who cannot ignore their children inspite of their not so clever endeavour, an unneccessary occurance in times when we want to enjoy the festivities of Eid.

Aiyaa, tak tau lah ...
posted by Rozhan @ 11/12/2005 01:11:00 AM


Eid Mubarak 1426
Hmmm, time really fly these days. I am really having a tough time keeping up with this blogging ritual. Before you know it, the fasting month is over. Over too was a month of generousity from Allah. Pity us humans still (talking about myself, of course) can't take full advantage of this wonderful offerings. May I live to see the next Ramadhan, insyaallah .. Eid Mubarak to all muslims all over the world, in whatever condition you may find yourself to be. People in Malaysia should count their blessings as they are able to celebrate without fear of the earth opening up to swallow them, no bullets to dodge, no extra rain to wash away the festive mood and no shortage of food as well as the presence of loved ones. Say

Alhamdulillah three times

and conclude with

Subhanallahi amma yushrikun

. You can actually say this anytime and everytime.
posted by Rozhan @ 11/12/2005 12:50:00 AM


About Me
Name: Rozhan
Home: Penang, Malaysia
About Me:
See my complete profile
Free shoutbox @ ShoutMix
Web Counter
Previous Post
Links
Tarikh Hijriah
Referer


Template by